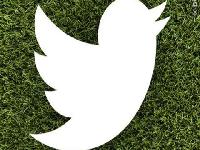 T
he biggest sporting extravaganza is about to begin in India and micro-blogging site Twitter is all set to grab a pie of the buzz around the
Indian Premier League
, this year. Twitter will be developing a series of applications and features around the T20 tournament in order to provide an interactive social experience to cricket lovers around the world.
Twitter has launched a whole new
Discover Page
that has been designed specially for this year's IPL. The page includes a rolling ticker of tweets, curated especially by the Twitter India account, on the upper right of the page.
The page also contains an exhaustive list of associated IPL accounts. There is a list of the official team accounts and accounts of team owners like Vijay Mallya, Shah Rukh Khan, Priety Zinta and more. Cricket players are also known to have Twitter accounts that they use to tweet out personal messages. They too have been listed on the page. What's more, the players have even been arranged team wise, so you can choose to follow only players from your favourite teams. The page encourages cricket aficionados to sign up for the service too.
"Twitter brings you closer to the things you are passionate about - and for millions of fans worldwide, that's cricket. We are pleased to see the IPL using Twitter to help fans users follow and connect with their favorite players, teams, and personalities,"
a Twitter spokesperson said about its association with the IPL.
Since people usually follow cricketers to have some sort of a sneak-peek into their lives, IPL and Twitter have teamed up to release the Twitter Magic Mirror application. Using this app, cricketers and celebrities will be able to tweet out exclusive pictures using the official @IPL Twitter account.
Interestingly, this is not the first major event Twitter has brought out the Magic Mirror application for. The annual Oscars earlier this year was the first occasion for which Twitter had designed the app. Using this app, Hollywood superstars tweeted out images of them backstage in a photo booth style.
The IPL website too is all set to have a strong Twitter connect. If you scroll down to the end of the homepage, you will find a special section dedicated to Twitter based activities. The hashtag being promoted is #PepsiIPL and the website prompts you to choose your favourite team and tweet out a message in support for it. For example, if you let the website know you support Kolkata Knight Riders, it will tweet this out for you –
"I'm supporting Kolkata Knight Riders! Who are you supporting? #IPL #KKR via @IPL"
There is also a counter on the website that calculates the number of tweets each team related hashtag is getting as well as a ticker with the latest hashtagged tweets. On the television too, the Tweet counter and Team hashtag battle will be held to encourage viewers to put up tweets in support of their favourite team.
It is pretty evident that Vine comes along with Twitter as kind of a package deal these days. Besides fan and celebrity pictures, users will also be prompted to put up match related Vines. The incentive for this entire activity will include having the best tweets of the day read out on air by commentators.
Twitter has eagerly associated itself with the most important events in the world and with good reason. Due to the public nature of tweets, the micro-blogging website becomes a primary source of news of events for most people around the globe. With celebrities, sports stars and the common public being a part of the same platform, Twitter is the rope that binds them all with information. And who knows, the IPL could only be the